Welcome to Rutland Civil Service Sailing Club (RCSSC) website.
We are a group of friendly, like minded people who enjoy sailing our  keel boats  where the emphasis is on sailing for pleasure (cruising) and development of member's skills.
Rutland  Sailing Club, on the south shore  of Rutland Water near Edith Weston,  is centrally located in England, so we are not that far away from you.
If you fancy a sail or used to sail and wondered about getting back into sailing, why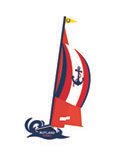 not contact us to arrange a taster sail?  You're sure of a warm and friendly welcome
and…….
You'll be sailing in good company.
Chris Peck
Club Captain RCSSC
---
General Data Protection Regulations (GDPR)
This website, and the Rutland Civil Service Sailing Club, will always comply with the GDPR when dealing with your personal Data. Please read our Data Privacy Policy to find out more.