Who can join?
All RCSSC members are required to be members of the Civil Service Sports Council (CSSC)
The CSSC accepts members from across the public sector, be they current employees or retirees, including:
civil servants
local government officers
NHS
teachers
police
fire fighters
HM Forces personnel, past and present
There are over 500 eligible employers  – to see the full list, visit the CSSC  website and then  click Eligible Employers.
CSSC has a linked membership scheme which means a CSSC member can sponsor up to six friends or family (over 18 Years  and over) for membership – so you don't necessarily need to a eligible employee to join – one of existing members could be your sponsor. Have a look at the CSSC website to see all the benefits you get from being a CSSC member – you will quickly recoup your membership fee.
What are the benefits of being a member of RCSSC?
Sailing in good company – we are a small and friendly club
Access to our keel boats
Support and guidance from helms
Free membership of the Civil Service Sailing Association and wider sailing opportunities offshore
Membership of the Civil Service Sports Council which has much to offer including sporting and leisure activities, savings, taster days, theatre trips and much more
What should you do now?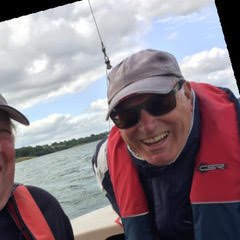 –
Contact The RCSSC Membership Officer, Eric Andrew, to arrange a friendly chat and chance for you to explore and find out more about our friendly club.
Click here for a membership joining form
You can also subscribe to receive our newsletters by clicking this link
Got some questions about our club, then have a look at the FAQs below.
–
---
RCSSC FAQs
What do you need to become an RCSSC member?
Most importantly, an interest in sailing
Be a member of the CSSC (or RCSL) – We can help you become a member if you are not already one
What is the CSSC?
It is the Civil Service Sports Council which is a sports and leisure club. Membership offers many great benefits. See the CSSC website Benefits webpage.
Who can become a member of CSSC?
Membership is open to public sector employees/retirees. See the CSSC website Join webpage.
Anyone not eligible through their employment can be sponsored to become a member. See the CSSC website Linked Membership webpage.
How can you become a member of RCSSC?
Contact our membership officer who would be happy to talk to you about the club and how you could join.
Do I need any sailing equipment?
No, all sailing equipment is provided including the boats we sail and personal life jackets.
What clothing do I need?
Because we sail keel boats, you don't need any special clothing. Keelboats do not capsize and the boats are launched using a tractor so we do not need to enter the water at all.
You should wear suitable clothing for the weather especially if rainy weather is expected. It is normally little cooler when in a boat on the water so use clothing which will give you some wind protection and warmth. Gloves are also useful, particularly when sailing on a cold day.
You should wear shoes which have non slip soles.
What is the cost?
RCSSC membership cost £200 per year and there are no other fees no matter how many times you sail
You will need to be a member of the CSSC which costs £4.25 / month.
Do I need to be an experienced sailor?
No, we welcome all who are interested in sailing and we can train you to sail or develop your existing skills.
How fit do I need to be?
Only a basic level of fitness is needed as we only sail keelboats. You need to be able to get in and out of the boat, stand up and move to the other side of the boat occasionally. So as long as you are OK going up and down stairs and walking at least 200 metres / yards or more then you should be fine. If you have any fitness doubts, then please discuss your concerns with our membership officer
How frequently can I sail?
As frequently or infrequently as you like.
When can I sail?
Our boats are available to book every day throughout the year with very few exceptions assuming sailing conditions are suitable.
Can I use my own boat?
What sort of sailing can I do with the club?
At the moment, our sailing is focussed on sailing for pleasure by cruising around the beautiful lake.
Some members are interested in taking part in some of the racing organised by RSC. So this may become an option in the near future.
What are the members like?
Our members are friendly individuals who like sail in the company of others with a similar interest in sailing. We have a mix of male and female members ranging in age from twenties upwards, although the majority in their fifties or above, and they have a large variety of life and sailing experience. The common factor is their enjoyment of sailing.
What are the RCSSC facilities like?
RCSSC is a corporate member of Rutland Sailing Club (RSC) based on the south shore of Rutland Water. RSC has great facilities with a large clubhouse all with lovely views of the lake. Link to RSC website
What is Rutland Water like?
It is a large attractive 'U shaped' lake covering 3,000 acres with a gently sloping shoreline and a dam along the most eastern end. There is plenty of space to sail and to go for exploratory cruises. Link to map
How many boats does the club have?
We have four keel boats comprising of three Squibs and a Soling.
How safe is it sailing with RCSSC?
Safety is taken very seriously to ensure the welfare of the members and equipment. All members need to demonstrate they have good sailing skills before they become authorised helms. This includes demonstrating that that they can safely sail away from and return to a pontoon, guide less experienced crew in crewing activities and correctly launch and recover a keel boat.
All our boats all have a keel which ensures they cannot capsize and makes them very stable when sailing.