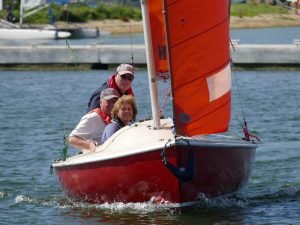 This year we are once again, on behalf of our parent organisation CSSC, we are  welcoming other CSSC members and their friends and family, to join us for a taster sail.
These dates are very popular and are on a strictly first come basis.
If you fancy a sail you can see the date on our Events Page  which link you to CSSC where you can find out more information and book your place(s).
We look forward to having you join us and Sail in Good Company.