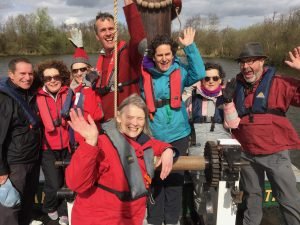 Not long back from another fabulous trip to sail on the Wherry Maud  courtesy of Linda and the crew – who hosted us so well from start to finish – thanks to each and everyone of you.
Organised by Dave Grundy of RCSSC – this event was open to CSSC members, family and friends.  Based on feedback from those attending the day – a wonderful time was had by all.
They say a picture says a thousand words – click here to watch today short video.
Interested in attending the next event? Contact CSSC Events Team Wherry Maud Taster