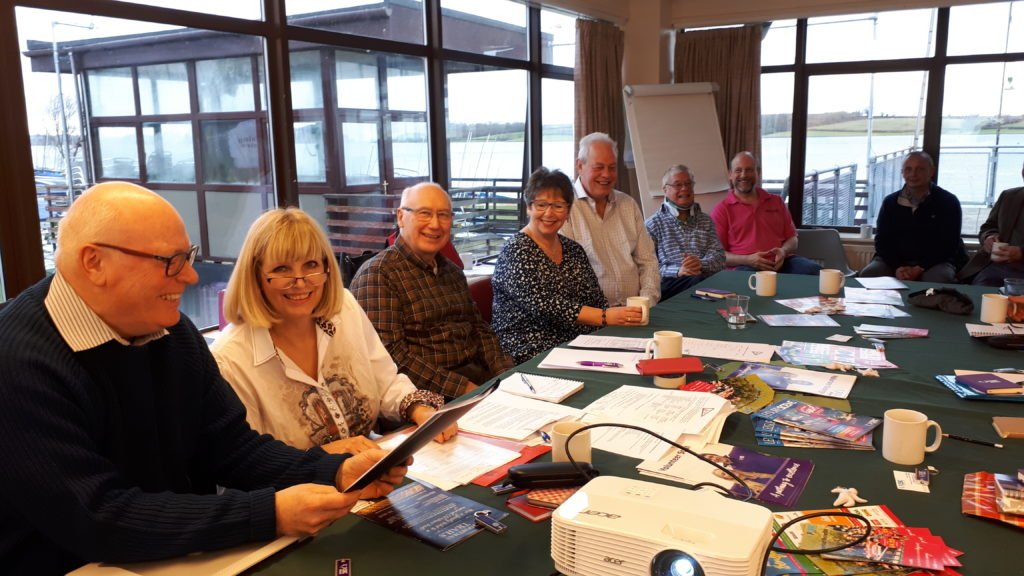 Chris Peck, Club Captain, opened the meeting by welcoming 18 RCSSC members and four guests including Lucy Vizor (Civil Service Sports Council representative). Pete Shuttleworth showed his dedication by travelling down, from his home in the North of the country, the evening before to attend. This was the largest number of members represented at any previous AGM.
The formal part of the meeting included:
The Club Captain's Report which showed the club was doing well and mentioned a few of the 2019 key highlights/activities:
Our boats have been continued to be carefully maintained by John Cranwell Ward and Mike Threadgill, with help from other members, who willingly give many hours of their time to ensure we sail safely.
The number of approved helms has now risen to 18 out of 23 members; 4 of whom are also Soling approved reflecting how members have improved their sailing skills and credit goes to Dave Grundy, John Cranwell Ward, Mike Threadgill, Eric Andrew and Tony Garrick, (plus Pete Shuttleworth when he has been at Rutland). All have willingly shared their experience, knowledge and passed on sailing tips.
The website booking in system, continues to work well whereby members can book in themselves and guests 7 days a week during the sailing season.
Some members have for the first time participated in Club Racing organised by the RSC Cruiser Fleet during the year. They really enjoyed themselves and did well.
Another successful year for RCSSC Taster Days organised through CSSC: June – September (with 4 scheduled for next year). One day included sailing with CSSC colleagues which was enjoyed by all, captured in pictures and featured in a CSSA article. We are grateful to the continued support of our Helms who kindly give their time and to Dave Grundy for organising and helming. Feedback from those attending has always been positive, and the pictures taken tell the story of how much attendees enjoyed themselves.
The Treasurer's Report showed the club had healthy finances.
A few small amendments to the Constitution were also approved.
The election of Officers and Committee members for 2020 with three Committee members standing down:
Dave Grundy, (as past Commodore, Treasurer and other RCSSC multiple roles) has decided to stand aside now as a Committee Member. Dave will continue to organise the Taster Days and help in the background as required. He wishes to have more time to concentrate on sailing. We are indebted to Dave for the timeless energy and expertise he has given to our Club these last few years. This is very much reflected in the position the Club finds itself in today.
Tony Garrick, (as Sailing Secretary and Club Secretary) after giving many years of RCSSC Committee service. Tony will continue to sail as frequently as time allows.
Dave Metharam, (as Webmaster), is standing down as a result of family and work commitments. Dave has worked to develop the functionality of the club website and such as the members booking system.
See below for the list of who was elected:
| | |
| --- | --- |
| Club Officer | Elected |
| Club Captain | C Peck |
| Treasurer | A Brolly |
| Club Secretary | C Brolly |
| Membership Officer | C Peck |
| Boat Husband | J Cranwell Ward |
| Deputy Boat Husband | M Threadgill |
| Public Relations Officer/ Webmaster | M Gadd |
| Sailing Secretary | E Andrew |
| Member Representative | M Tebbutt |
| Member Representative | S Clark |
| Sailing Development | N Clark |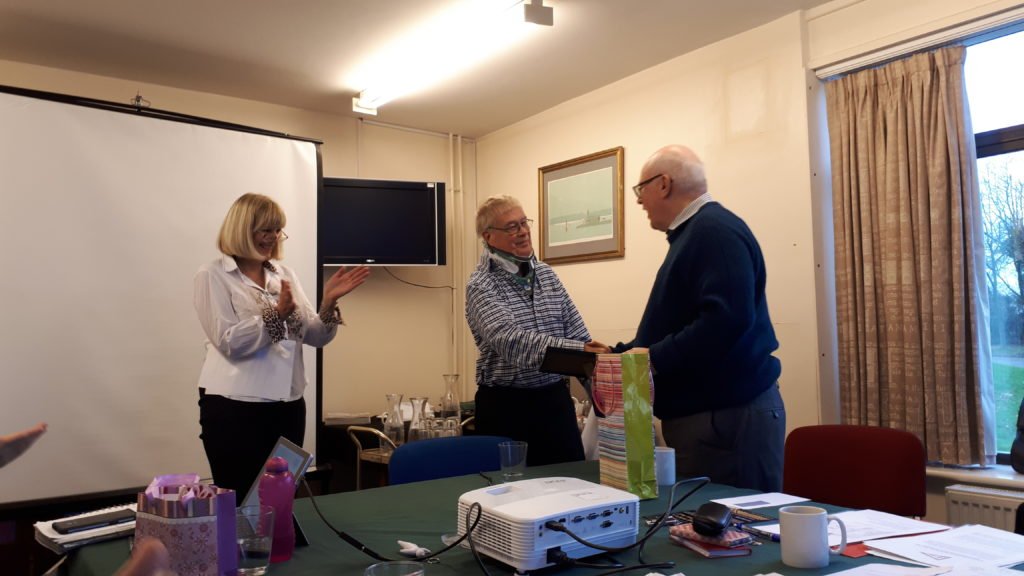 After the coffee break and the meeting continued with something special. Dave Grundy (plus Ann, his wife) were presented with gifts and certificate on behalf of all of us for all the work Dave has done for the club. Dave has been heavily involved in developing the club over the last few years and has held many official positions including Club Commodore, Treasurer, Public Relations Officer/ Webmaster but has decided to let other members take over from him although he will continue to organise the Taster Days. Lucy Vizor then continued the presentation to Dave by announcing details of Dave being given a CSSC special merit award which will be formally presented to him in June.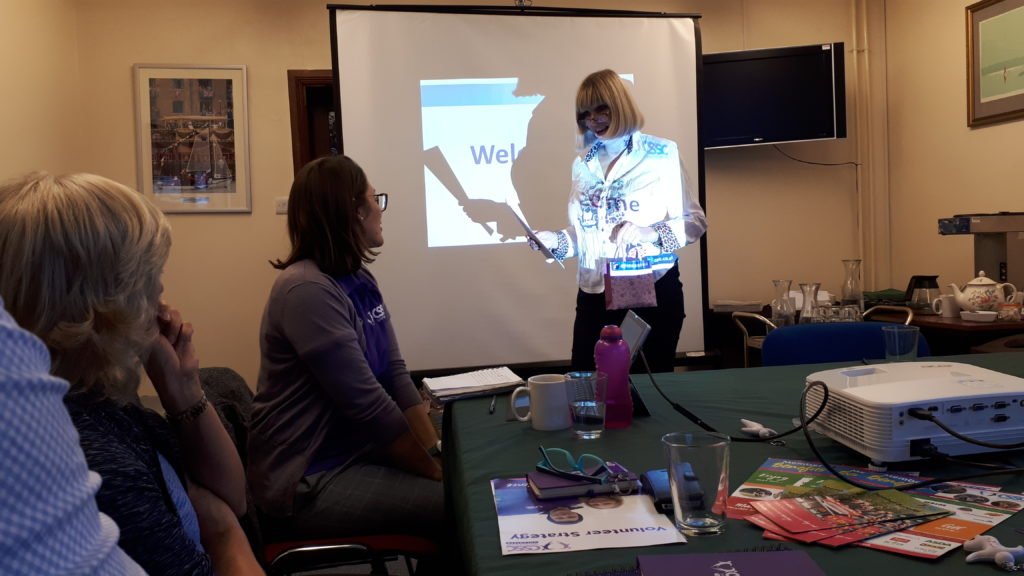 Lucy was presented with certificate of thanks by RCSSC before she finished the meeting with a brief presentation about the benefits of joining CSSC including how you could save money.